Miami Estate Administration and Probate Attorney
---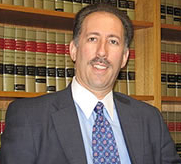 Attorney Steven K. Schwartz primarily focuses his legal practice in the area of estates by assisting clients with probate administration, probate litigation, guardianships administration, guardianships litigation, wills, trusts, elder law, advance directives, estate planning and Medicaid planning. Because proximity is not a factor in offering most of these services, Attorney Steven Schwartz has clients throughout Florida and nationwide.
At the Aventura Florida wills and probate Law Firm of Steven K. Schwartz, P.A., we provide legal services to a variety of clients who need assistance with wills, probate and all aspects of managing estates.
Personal injury lawyers refer clients to us who need probate services in order to file wrongful death claims in Florida. Relatives contact us for assistance in settling estates of deceased family members. When elderly parents are unable to manage their affairs and have no advance directives in place, our wills and probate law firm assists in arranging guardianships. Miami and Aventura residents also use our services for estate planning or for contracts and general litigation.
Attorney Steven K. Schwartz, P.A., Aventura FL wills and probate lawyer concentrates his practice in the following areas:
---