Miami Probate Attorney
---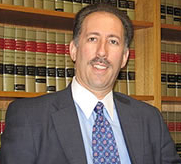 Attorney Steven K. Schwartz primarily focuses his legal practice in the area of estates by assisting clients with probate administration, probate litigation, guardianships administration, guardianships litigation, wills, trusts, elder law, advance directives, estate planning and Medicaid planning. Because proximity is not a factor in offering most of these services, Attorney Steven Schwartz has clients throughout Florida and nationwide.
Attorney Schwartz received his Bachelor's degree from Florida International University in 1987 and his Juris Doctor from Hofstra University School of Law in 1998. He was admitted to practice in New Jersey and the U.S. District of New Jersey in the same year. In 1999 he was admitted to practice in New York, Florida, and the U.S. District Court, Eastern and Southern Districts of New York.
Previously, Attorney Steven K. Schwartz worked as an insurance defense attorney. He has since then established his private practice. In addition to his primary focus in wills, probate and the administration and litigation of estates and guardianships, he provides legal services for contracts and general litigation.
Steven K. Schwartz, P.A. practices in the following areas of law: Probate Administration, Probate Litigation, Guardianship Administration, Guardianship Litigation, Wills and Trusts including Special Needs Trusts, Breach of Contract, Elder Law, Estate Planning, Guardianships, Medicaid for Nursing Home.
Education: Florida International University, B.B.A., 1987; Hofstra University School of Law, J.D., 1998
Membership: Florida Bar Association
Appellate Decisions:
Capazzi v. Goldberg, 885 So. 2d 1039 (Fla. 3d DCA 2004)
Pierre v. Estate of Pierre, 928 So. 2d 1252 (Fla. 2d 2006)
Ripoll v. Comprehensive Pers. Care. Svcs., 963 So. 2d 789 (Fla. 3d DCA 2007)

Florida District Court of Appeal briefs
Initial Brief Pierre v. Pierre
Comprehensive Personal Care Services v. Ripoll

United States Supreme Court Petition for Certiorari
Strafford v. AHCA, 915 So. 2d DCA 643 (Fla. 2d DCA 2005), rev. den 928 So. 2d 336 (2006), cert. den. 549 US 825 (2006)

Attorney, Steven K. Schwartz, is admitted to practice in the following courts:
State of New Jersey, 1998
Federal District Court, District of New Jersey, 1998
State of New York, 1999
Federal District Court, Eastern and Southern Districts of New York, 1999
State of Florida, 1999
Federal District Court, Northern and Southern Districts of Florida, 2001
Supreme Court of the United States, 2006

Email: Steven K. Schwartz